Mynydd Isa Scouts recently welcomed their youngest ever members. The boys and girls, aged four and five, are part of the group's newest section called Squirrels. 
The opening of the Squirrel Drey is a first for Flintshire Scouts, and one of the first in Wales. It demonstrates the energy that Scouting has, investing and supporting young people to give them #SkillsForLife.
Charlotte Venables, Volunteer Squirrel section Leader for Mynydd Isa said, "We've been amazed by the number of children who've wanted to join Squirrels.  Activities we are looking forward to running include making fruit kebabs, toasting marshmallows, trying new activities and growing cress.  Like all ages in Scouting,  developing skills and learning by doing is at the heart of our approach. And of course having lots of fun.  Badges are an important part of the Squirrels and the smile on their faces when they are awarded a badge is a joy."
"It's been great that some of the parents of the children have stepped forward to be volunteers and leaders with the Scout Group.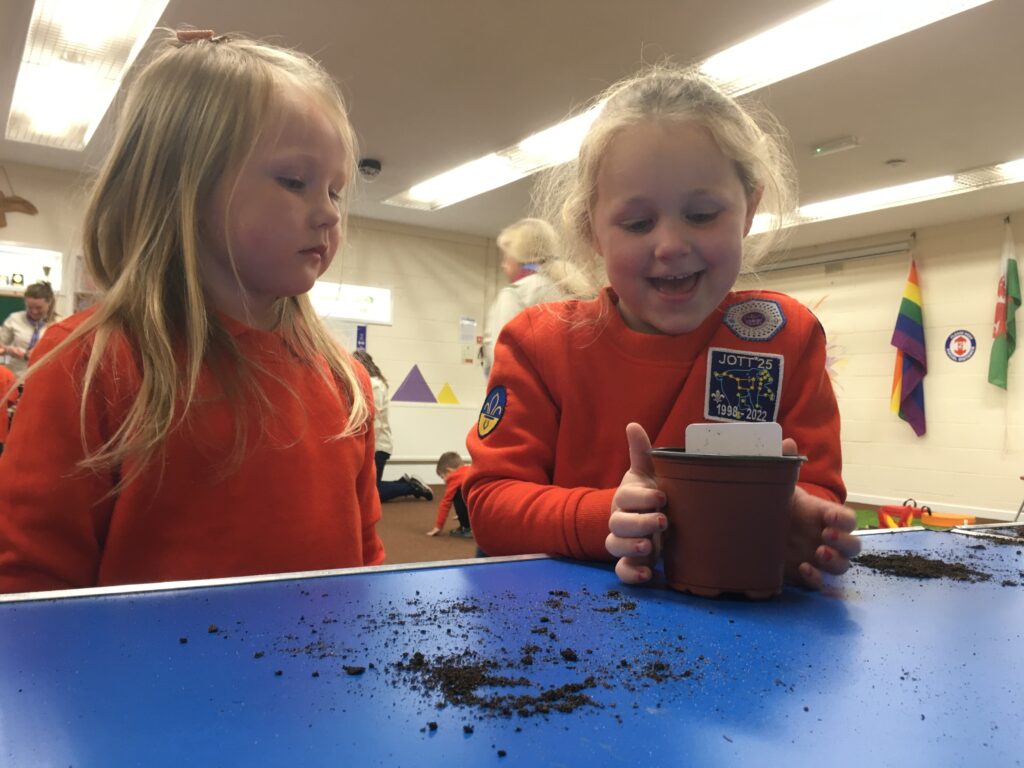 New Squirrel Scout Dylan (4) said, "I love coming to Squirrels, we do fun activities, play games, have a story and sing a song. It's great fun and we have been very excited waiting for it to open."
Dylan's mother and volunteer, Jacqui Byrne added, "Squirrels is great for Dylan. He is gaining confidence being around children he didn't previously know. He is so proud of the items he makes and brings home and he is always talking about Squirrels and singing the song."
The Squirrels are proving so popular that they are getting enquiries to join from across the county and beyond.
Group Scout Leader Dan Reynolds said, "When I looked at our waiting list I saw the opportunity to support the Early Years programme being established nationally, and to open a Squirrel section,  but we needed a team of volunteers to do so.  We contacted all of the parents of the children on our waiting list and we used social media and word of mouth to get the message out to others".  
VIP guests Cllr Hilary McGuill and Cllr Mared Eastwood (Flintshire County Council Chair) were present for the official opening of the new section. 
"We were thrilled to attend the official opening of the new Squirrels unit in Mynydd Isa. We have enjoyed being part of this Scouting family for so many years and think it's wonderful that children can now start their journey with Scouts at an even earlier age. We wish both the children and the leaders all the best for this new section. We thank all the leaders for their hard work and volunteering and look forward to watching this section succeed. We hope to be invited back!" 
The group currently has 16 Squirrels, 28 Beaver Scouts (boys and girls aged six to 8) 36 Cub Scouts (boys and girls aged 8 to 10), and 36 Scouts (boys and girls aged 10 to 14).
There are also 19 Explorer Scouts (boys and girls aged 14 to 17) in the associated Explorer Unit 'Echo Explorers'.
Group Chair and Trustee Laura Shore said, "Our leadership team has worked hard to set up Squirrels and we are very proud of their efforts in providing skills for life to all the children who are members of Mynydd Isa Scout Group.  We started work planning the opening in January and over the following months have developed a team of volunteers and have lots of interest from parents wanting their child to join us.